THE ORPHAN BAND OF SPRINGDALE
BY ANNE NESBET
CANDLEWICK PRESS
It's 1941, and tensions are rising in the United States as the Second World War rages in Europe. Eleven-year-old Gusta's life, like the world around her, is about to change. Her father, a foreign-born labor organizer, has had to flee the country, and Gusta has been sent to live in an orphanage run by her grandmother in Springdale, Maine, bringing with her one precious possession: a beloved old French horn. But in a family that's long on troubles and short on money, how can a girl hang on to something so valuable and yet so useless when Gusta's mill-worker uncle needs surgery to fix his mangled hand, with no union to help him pay? Inspired by her mother's fanciful stories, Gusta secretly hopes to find the coin-like "Wish" that her sea-captain grandfather supposedly left hidden somewhere.
I really enjoyed this book, which has not got a very intriguing plot, but just the lovely story of a girl, in the middle of something boiling as war, living in an orphanage, trying to fit at school as a foreigner, and giving sights of her patriotism and fair rights for workers, which at that time, were very scarce. The setting before WW2 gives us the atmosphere and makes the simple story not become dull.
Thank you Candlewick Press for sending an ARC and let me enjoy this heartwarming story.
The book will be released April 10th, 2018
THE PRICE GUIDE TO THE OCCULT
BY LESLYE WALTON
When Rona Blackburn landed on Anathema Island more than a century ago, her otherworldly skills might have benefited friendlier neighbors. Guilt and fear instead led the island's original eight settlers to burn "the witch" out of her home. So Rona cursed them. Fast-forward one hundred–some years: All Nor Blackburn wants is to live an unremarkable teenage life. She has reason to hope: First, her supernatural powers, if they can be called that, are unexceptional. Second, her love life is nonexistent, which means she might escape the other perverse side effect of the matriarch's backfiring curse, too. But then a mysterious book comes out, promising to cast any spell for the right price. Nor senses a storm coming and is pretty sure she'll be smack in the eye of it. In her second novel, Leslye Walton spins a dark, mesmerizing tale of a girl stumbling along the path toward self-acceptance and first love, even as the Price Guide's malevolent author — Nor's own mother — looms and threatens to strangle any hope for happiness.
Another book about mystery, dark magic and witches. All the ingredients for the witches lovers. I really enjoyed this book, though there are certain triggers you might be aware. Self-inflicted injuries are present throughout the book, which are the outcomes of the worries and sadness the main character carries on. Though sometimes blood can disturb you, it gives you a true picture of the darkness of the story.
Published March 13th, 2018
CARAVAL
BY
STEPHANIE GARBER
Scarlett has never left the tiny island where she and her beloved sister, Tella, live with their powerful, and cruel, father. Now Scarlett's father has arranged a marriage for her, and Scarlett thinks her dreams of seeing Caraval, the far-away, a once-a-year performance where the audience participates in the show, are over.
But this year, Scarlett's long-dreamt of invitation finally arrives. With the help of a mysterious sailor, Tella whisks Scarlett away to the show. Only, as soon as they arrive, Tella is kidnapped by Caraval's mastermind organizer, Legend. It turns out that this season's Caraval revolves around Tella, and whoever finds her first is the winner.
I received the ARC of Book 2 "Legendary" for an honest review, and I had not read Book 1: "Caraval" so I borrowed a copy from the library.
Without knowing other readers' reviews, I got immersed in the world of Caraval. A twisted, dark, fairy tale wher magic is the main protagonist. I could not stop reading it, as the events went so fast, and I did not want to miss any detail.
We, as readers get into this world, without understanding how magic works, but neither the protagonists. It is Caraval, where reality blends into fantasy. There was a point in the story near the end, I hope the author did it on purpose, you were as confused and lost as one of the characters.
I really enjoyed it, and as it is a first book, you finish reading it, wanting for more.
Looking forward to starting reading book 2 : Legendary which will be released May 28th, 2018.
A 5 star book for me.
FURTHERMORE
BY TAHEREH MAFI
There are only three things that matter to 12-year-old Alice Alexis Queensmeadow: Mother, who wouldn't miss her; magic and color, which seem to elude her; and Father, who always loved her. The day Father disappeared from Ferenwood, he took nothing but a ruler with him. But it's been almost three years since then, and Alice is determined to find him. She loves her father even more than she loves adventure, and she's about to embark on one to find the other.
I really liked this story. It reminds me of Alice Adventures in Wonderland in a more modern telling way.
This remade Alice is funny, not confident of herself and a little bit reluctant of being brave, though she grows so much during her adventures, discovering her bravery and talents to face the dangers she encounters.
I love the world building, so colorful, and enchanting.
The only thing I must say is that the ending was resolved so quickly, all the meticulously and when you reach 90% of the book, you have everything solved like magic.
Well, but it is ok, is a middle-grade book which kids will enjoy and I see it so well adapted in a movie.
Looking forward to reading "Witchood".
THE HEART FORGER
BY
RIN CHUPECO
"No one knows death like Tea. A bone witch who can resurrect the dead, she has the power to take life...and return it. And she is done with her self-imposed exile. Her heart is set on vengeance, and she now possesses all she needs to command the mighty Daeva. With the help of these terrifying beasts, she can finally enact revenge against the Royals who wronged her—and took the life of her one true love.
Kingdoms against each other and magic in between, no one safe."
In this second book, we have the opportunity to know more about Tea and her past. Though some readers think the pacing is low, I do not agree, sometimes, well most of the times I may say, fantasy is of a low pace due to the world building, characters' interaction, and when the author knows that there will be more books for the same story, he/she takes time to expand the settings, and characters' development.
I enjoyed the writing, the atmosphere, the author creates, and the way she shows us Tea, a witch but with human flaws, sometimes a hero, sometimes a villain.
Personally I like the cover of the first book, more than this one, but it is a matter of taste. Blues are more intrigue than reds.
Overall this was an awesome second book in a well-developed world. I love the characters, the magical system, and the romance in this series and am so looking forward to the next book to finally see how the two stories become one and how Tea completes her journey. As an advice, take your time reading it, do not miss any line and enjoy it.
Published March 6th, 2018
THE QUEEN OF INNIS LEAR
BY
TESSA GRATTON
Dynasties battle for the crown in Tessa Gratton's debut adult epic fantasy, The Queens of Innis Lear.
One kingdom, three sisters entitle to the crown.
Gaela. Ruthless Commander.
Regan. Master Manipulator.
Elia. Star-blessed Priest.
When I learned that this book was a retelling of King Lear by William Shakespeare, I was totally in. I have not read "Three Dark Crowns" but through the synopsis, it might be kind of similar.
A dark, epic, fantasy story about the ambition, dreams, and desires of three sisters totally different from each other. Two with the strong commitment to being queens of Innis Lear and the third one, who is only enchanted by the magic, the language of trees and the mystical world. In this book, the author took the time to build the worlds, introduced the characters, and give us a hint what the story will continue in the coming series. I adore Elia, the priest sister, who is in the dilemma of fighting for her beliefs or for her right to her kingdom. Needless to say, I did not like the other two sisters whose only purpose, is taking over their father and crowned the elder, Gaela queen of Lear. A story which takes a while to read, as it has many flashbacks, among the lives of the characters. The description of the settings is poetical and descriptive. Beautiful writing. Thank you, Mac. Millan Tor to let me read this ARC. Looking forward to the hard copy and add it to my collection.
Published March 27th, 2018
THE TALE OF ANGELINO BROWN
BY
DAVID ALMOND
A warm and witty tale from a master storyteller, author of Carnegie Medal-winning Skellig and internationally bestseller The Boy Who Swam with PiranhasBert and Betty Brown have got themselves a little angel. Bert found him in his top pocket when he was driving his bus.Bert and Betty's friends think he's lovely. So do Nancy and Jack and Alice from Class 5K. What a wonder!
A hilarious, sometimes wacky story about a maybe a fragile angel, who has come to a middle age couple to enlighten their lives. A story about friendship, beliefs, bullying, and loneliness. How sometimes, we still need to believe that bad guys are "bad" for a reason and school can be so much meaningful when children are exposed more to Art, feelings, and life. Though the story is not alike, it reminds me of "The Little Prince" in a certain good sense. By the way, gorgeous and whimsical illustrations by Alex T. Smith.
Thank you Candlewick to let me read this ARC. and looking forward to adding this jewel to my classroom library. Published February 26th. 2018.
FLOWER MOON
BY
GINA LINKO
Tally Jo and Tempest Trimble are mirror twins, so alike they were almost born the same person. Inseparable, but more than that. Connected.
That is, until this summer. The twins are traveling with Pa Charlie's carnival just like always, but there's a new distance between them. Tempest is so caught up in her own ideas, she doesn't seem to have space left in her life for Tally. And, more than that, Tally's started to notice there's something between them. Something real, growing with the phases of the moon, pushing them apart. Sparking, sputtering, wild. Dangerous.
With the full moon approaching, Tally knows it's up to her to find out what's going on—and to beat it. If she can't, she might just lose her sister. Forever.
For fans of Savvy and A Snicker of Magic, this is a spellbinding story of friendship and family—a poignant ode to both what's worth holding on to and what we have to let go.
Flower Moon is one of those books that once you start reading, it is hard to set down. Fans of magical realism will really enjoy this story that combines elements of magic and coming of age. Emotional, coming of age, family themes all combined in this adorable story.
Not only children but adults as well will enjoy the carnival themes, which implies, magic, mystery and the unknown as something hard not to get enchanted.
Gina Linko has created many teachable moments, especially for the Science class, when talking about magnets.
Sweet, adventurous, dealing with the fact of growing up, and how these twins deal with matters that sometimes cannot be expected but it happens.
Adorable, beautiful writing. The publisher has sent me this ARC for an honest review. Thank you.
Published January 2nd, 2018.
BECCA FAIR AND FOUL
When eleven-year-old Becca returns to her grandmother's rustic cottage for another summer, she finds herself seeing her beloved island in new ways. Things start to go not very smoothly. Plumbing problems at the house, animals which get out of control, a new boat to buy and many other family dramas that make this story delicious. Many teens and adults may remember their own summer vacations and have a smile while reading. One of my concerns is that it took me quite a while to get used to the number of characters the story has, too many to remember, but the action goes fast, many things happen and that was the quick rhythm you get. Sweet, sometimes a little bit gloomy but on the whole, we need to understand, it is the essence of life. Fresh and with not a super complex plot, but enjoyable.
Publish May 1st. 2018
THE ROOM ON RUE AMELIE
BY KRISTIN HARMEL
When newlywed Ruby Henderson Benoit arrives in Paris in 1939 with her French husband, Marcel, she imagines strolling arm in arm along the grand boulevards, awash in the golden afternoon light. But war is looming on the horizon, and as France falls to the Nazis, her marriage begins to splinter, too.
Charlotte Dacher is 11 when the Germans roll into the French capital, their sinister swastika flags snapping in the breeze. After the Jewish restrictions take effect and Jews are ordered to wear the yellow star, Charlotte can't imagine things getting much worse. But then the mass deportations begin, and her life is ripped forever apart.
Three souls from different backgrounds merge together in Paris, all suffering from the German invasion and feeling the distress, loses and worries a war carries with it.
Another story about WWII, which lets us reminding that certain facts should never be forgotten. I enjoyed the plot, liked the characters and in certain moments suffered with them. The story predictable in the romance part, but enjoyable. If you like historical fiction taken place in the II World War, it is a book for you. Beautiful writing, with now low blows. .
Thank you, Simon and Schuster, for letting me read this ARC. It will be published March 27th, 2018.
Write the Book You're Meant to Write: A Guide for First-time Authors
by Gail Woodard
Dudley Court Press
Professional & Technical, Reference
Pub Date 06 Feb 2018
I am reviewing a copy of Write the Book You're Meant to Write through Dudley Court Press or Netgalley:
If you are an aspiring author, who would like to know far beyond the process of writing, this is your book. It gives you a simple, straightforward picture of all the steps implied in the writing of a book. Many of us might think that writing the book is the most difficult part, but unfortunately, it is not. Not only you need to know how to craft it well, but also how to make it seen to the world. If you truly want to live on your writing and produce a high-quality book, you need to take into account many aspects. This guide gives you a clear picture of all the journey and clarifies many myths that are around within the publishing world. If I have to say something that I do not like, is the sub advertising of their own publishing services. I know it is a reference book and it needs to give you tools, it is up to you to decide what to do. Apart from that, I enjoyed the reading and another, not unique but useful guide to writing. Published February 6th, 2018.
THE WICKED DEEP
BY
SHEA ERNSHAW
Sparrow a cursed island on the west coast where, two centuries ago, three sisters were sentenced to death for witchery. Stones were tied to their ankles and they were drowned in the deep waters surrounding the town.
Since then every June 1st when summer starts the three sisters steal bodies from the local girls and take revenge, taking boys into the deep sea and drown them.
In this dreary, foggy gloomy town lives Penny Talbot whose commitment to her broken heart mother, avoid her to leave the island and start a fresh and secure life like all the other teenagers. She has accepted her fate, stay there forever, unaware of the danger he has just stumbled in.
Both of them have hidden secrets and death is just coming swiftly to those who cannot resist the three sisters' enchantments.
Only Penny has the key to unravel the mystery and perhaps end the curse.
I adore the story, I could not put it down. The way the author combined the mystery, sadness, gloominess of the town, with the mystery and the curse. The plot well crafted, with an unexpected twist in the middle of the story, and a reasonable end.
Living on an island myself, which I do not know it has any curse, give me the desire to explore more about the story. Any small town has its myths and folklore.
For those who believe in spirits, I might say the story is within magical realism, for those who do not, it is fantasy.
Easy reading, I love the way the story goes, from the island in present time, and the story of the three sisters in the 19th century. The art in every beginning of the chapter super adorable. I think is pure magic and mysticism.
Thank you to let me read this ARC and I am looking forward to having a hard copy to add to my library. Publish March 6th, 2018
THE BONE CURSE
BY
CARRIE RUBIN
Mystery, Thriller, Sci-Fi & Fantasy
Ben Oris, a man of science, a doctor to be, confronted wt esoterism, dark magic and the unknown. I think the author succeeded in combining these alike topics, in only one character, who has to fight against his pragmatism and the life of his loved ones. The reader is trapped from the very beginning, building more tension near the end of the story and though it is the first book in a series, you can definitely read it as a stand-alone. I appreciate the author does not finish the story with an open end and wrap up the conflict in this first book. I might guess, Ben Oris would be engaged in another adventure in the 2nd book. Published March 27th, 2018
BABY BIRD
BY
ANDREW GIBBS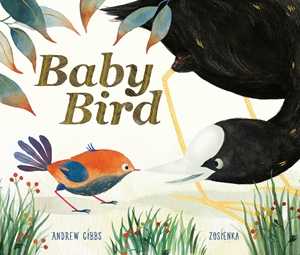 Baby Bird is the cutest bird that you can ever see, but he has a little problem when the moment to learn how to fly comes. No matter how hard he tries, he cannot make it as his brothers. His wings are not the same size, so flying was kind of impossible. Baby Bird is so discouraged that he wants to give in, till he meets another bird, which happens to be a goose. With his help and encouragement, Baby Bird learns that sometimes to make our dreams come true we need a little help from friends.
A story about friendship, .tenacity and embracing the difference. Lovely book with adorable. watercolor illustrations. A must in the teacher's or parents' library to teach kids about being different can be fun, too. Thank you, Quarto Knows Publishers for letting me read an ARC. Published March 2018
POLLY DIAMOND
AND THE MAGIC BOOK
BY ALICE KUIPERS - DIANA TOLEDANO
Polly loves words. And she loves writing stories. So when a magic book appears on her doorstep that can make everything she writes happen in real life, she was certain all her dream will come true. How convenient for Polly with her imaginative mind to have a book that turns into reality what she wants. A big house, with singing birds, aquarium for her bedroom, her little sister converted into a banana... what more she can ask. But sometimes wishes so literal can be a problem.
Hilarious, dorky, sweet and above all magic: the best recipe for a story to enchant the reader.
Thank you Chronicle Books to let me read this ARC. Highly recommend it.
Publish March 6th 2018
SIMONA AND THE BIG BAD ANGRY BEASTS
Simon and the Big, Bad Angry Beasts are the most colorful, mindful book for kids from 4 to 8 to learn how to manage their anger.
The illustrations are so meaningful to the story. You can see Simon'anger through the color of the beasts. Even their sizes, the angrier he gets, the bigger his beasts. Children are visual learners and this book gives all the elements to be understood. A book to adopt in your classroom library or at home to start introducing your children to mindfulness and calming down. You will also find activities and a guide for parents and teachers. Love it!
As I read Tess of the Road by Rachel Hartman, I was really intrigued to know more about the world. especially about Seraphina. Unfortunately, only a sampler was available here on NetGalley, but it was enough to give me the vibes of the world and conflict it will be encountered. The writing was well executed, a bit complicated for me, to understand all the new names of places, dragons species, but it is ok, the author is building the world we are going to be into. It took more time to grasp it, that was all. Apart from that, I was very intrigued and I would definitely buy Seraphina to continue reading her story. I would not really like to judge the book only having read the first chapter, but it looks a little bit darker, gloomier than Tess of the Road. Maybe I am wrong and the atmosphere changes throughout the story. Thank you, Random House for letting me read the ARC of Tess of the Road and a sampler of Seraphina. I enjoyed it.
CLARA VOYANT
BY RACHELLE DELLANEY
Clara can't believe it when her grandmother decides to sell her house and moved to Florida to live with other seniors.
Finally, Gaby Clara's mom, feel free to follow her dreams. Moving and opening a healing herbal shop.and lives on top of it in Kensington Market. Clara far beyond the free spiritual soul her mother is, tries to make the best of her "normal, structure formality inherited by her grandmas' genes. She joins the school newspaper perusing her dreams of becoming a journalist, but finding herself writing the horoscopes!
What she does not know her investigating skills plus her intuitive mystical powers make a suitable combination to unsolve a mystery within the walls of the school.
What I lovely story! A well-developed character with not a fantastic plot, but I do not think that is the main focus of this book. Being a teacher I cannot help reading between the lines. How Clara raised between the rigidness of her grandma and the free spirit hippie life of her mom and trying to conceal both. At first nice to mom but not understanding her, but as the story goes on we see how Clara evolves and sees the "normality" of the fanciful characters she is surrounded. Sweet, funny, and full of whimsical moments.
It made me smile. Thank you
A FRIENDLY TOWN THAT'S ALMOST ALWAYS BY THE OCEAN
BY KIRK FOX & M. SHELLEY COATS
Welcome to Topsea, the strangest place you'll ever visit. In this town, the coves are bottomless and the pier has no end in sight. There's a high tide and a low tide... and a vanishing tide. Dogs are a myth, but mermaids are totally real. And seaweed is the main ingredient in every meal-watch out, it might just start chewing you back!
Davy was the new kid in town and as usual, all parents say: You will get used to shortly.
Hard for Davy; his locker was a the bottom of an endless pool, rock cats were always glaring at him, mail delivered by seagulls and a group of kids a kind of weird to him.
But what is abnormally normally?
Davy, thinking he was coming from a boring normal town trying to be "cool" and be part of the weirdness of Topsea? Or Being Davy weird in this normal town? Depends on the perspective you see it.
Lovely story, emotional, sweet and funky. Beautiful writing, easy to understand and very appropriate for a young reader.
The age of friendship, loyalty, being part of is so well depicted.
Looking forward to the next book.
PETRA BY MARIANNA COPPO
The humorous adventures of an irresistible little rock who finds herself in constantly changing circumstances, Petra is a picture book that celebrates the power of perspective and believing in yourself.
Adorable picture book, so funny and sweet at the same time. How we might say a "simple" rock can be happy adapting herself to any situation she encounters. A story which tells you about being optimistic, self-confident, and cheerful in any situation in life.
Published February 6th 2018
TESS OF THE ROAD
BY
RACHEL HARTMAN
In the medieval kingdom of Goredd, women are expected to be ladies, men are their protectors, and dragons can be whomever they choose. Tess is none of these things. Tess is. . . different. She speaks out of turn, has wild ideas, and can't seem to keep out of trouble. Then Tess goes too far. What she's done is so disgraceful, she can't even allow herself to think of it. Unfortunately, the past cannot be ignored. So Tess's family decide the only path for her is a nunnery.
But on the day she is to join the nuns, Tess chooses a different path for herself. She cuts her hair, pulls on her boots, and sets out on a journey. She's not running away, she's running towards something. What that something is, she doesn't know. Tess just knows that the open road is a map to somewhere else--a life where she might belong.
Returning to the spellbinding world of the Southlands she created in the award-winning, New York Times bestselling novel Seraphina, Rachel Hartman explores self-reliance and redemption in this wholly original fantasy.
The author returns to Seraphina (2012)'s world of Goredd, but this time as a secondary character. The main character is her half-sister: Tess, who is the "black sheep" in the family, according to her mother's standards. Tess has a twin "perfect" sister Jeanne.
When Tess drunkenly ruins her sister's wedding, punching her brother in law, she unintentionally has the excuse to run away and starts her self-discovery journey.
She meets her former friend, A quigutl (dragon subspecies) and joins her in her quest for the lost serpents.
Hartman writes beautifully in a series of flashbacks between Tess's road trip and her past, how the "walk on" is in a certain way her redemption. Helping people on the go, working as a farmer, and encountering many dangers.
A strong independent female character in a world that she apparently does not fit.
The themes to explore are so present that sometimes you forget that you are reading a Renaissance setting and feel it is present time. A teenager, coming into adultness with sex, pregnancy and taboo topics can be related to anytime.
I really enjoyed reading this story, and I want more. First I will read the Seraphina's series, I want to know more about this world, and then the second book about Tess and her adventures.
Highly recommended! Thank you, NetGalley and Random House for sending me the ARC to give an honest review.
Have you noticed how gorgeous cover? Lovely!!!
It will be published February 27th 2018.
ARU SHAH AND THE END OF TIME
I love this middle-grade book. It has the language, dorkiness, of a young teen of our present times. I really enjoy reading middle grades books and particularly this one. Though I am quite grown up, "Aru" taught me about Indu Gods, and traditions.
I think Rick Riordan fans will love seeing the familiar type of adventures during Aru's quest., how she has to discover the solutions to each challenge, the weapons, she is supposed to use, and all the mystery and spirit of adventure around her and her comrades. The author 's creative and witty voice really came through in all of the characters! She writes the most hilarious di

alogues among the animals characters.
Publish March 27th, 2018
How can I start giving my opinion, after reading so many high reviews? I guess it is the age I am now, if I had read it some years ago, I would have had a different view.
I must say I understand the main character but I do not like her. The author gives us a true picture of the worries and values, women of the 50's were enduring. Maggie, the main character, was difference stereotype of that era. She longed to be independent, not comfortable with the duties women had at that time: raising children, keeping a clean house, making sure their men were well fed, taken care of, and be happy.
Interesting and accurate picture of these "Stepford" wives and how Maggie fleed aways through a weird dream. Beautiful writing.
THE LOST SYMBOL
"The Lost Symbol is a masterstroke of storytelling–a deadly race through a real-world labyrinth of codes, secrets, and unseen truths… all under the watchful eye of Brown's most terrifying villain to date. Set within the hidden chambers, tunnels, and temples of Washington, D.C., The Lost Symbol accelerates through a startling landscape toward an unthinkable finale.
As the story opens, Harvard symbologist Robert Langdon is summoned unexpectedly to deliver an evening lecture in the U.S. Capitol Building. Within minutes of his arrival, however, the night takes a bizarre turn. A disturbing object–artfully encoded with five symbols–is discovered in the Capitol Building. Langdon recognizes the object as an ancient invitation… one meant to usher its recipient into a long-lost world of esoteric wisdom.
When Langdon's beloved mentor, Peter Solomon–a prominent Mason and philanthropist–is brutally kidnapped, Langdon realizes his only hope of saving Peter is to accept this mystical invitation and follow wherever it leads him. Langdon is instantly plunged into a clandestine world of Masonic secrets, hidden history, and never-before-seen locations–all of which seem to be dragging him toward a single, inconceivable truth."
I've taken this summary from the official site, and after reading it, I thought about how the book impacted myself. I must confess I have come back to my reading routine after quite a long gap, and being my 2nd book, this year, I must confess I enjoyed it. I read The Da Vinci Code many years ago, and I literally read it in two days.
I have always been a fan of Masonic literature, and an avid reader of the Saint Grail theories, the royal blood, and the crusaders. With that been said, you can infer I did enjoy the book.
It's easy reading, short chapters which encouraged me to keep on reading and the storytelling technique Brown's has, made me forget all I had around me. I was immersed in Langdon's nightmare. The villain was so well depicted that made me have a real hideous, terrifying picture in my mind.
Many people may have not liked the book but as I said, if you like stories of Masons, hidden treasures, symbols and linked with real settings, that's your book.
THE ORDER OF THE DARKNESS
BY PHILIPPA GREGORY
When I ordered the trilogy, I did it blindfolded, Philippa Gregory was enough for me. I am afraid I was wrong. I started reading Book #1, and the writing did not sound me "right", frequently sloppy, set in Rome 1450"s, after the fall of Constantinople, and one character says: "What the heck". It was not the language I expected from Gregory after reading the White Queen.
Due to my lack of knowledge and research, I was not aware it was her first Teen novel. Then everything made sense.
The story is nice, if I put my shoes into a teen, some fantasy, witchcraft, old beliefs, but that's it. It's hard to think that this plot comes from such an amazing author.
Anyway, I will read the other two, to finish my commitment, but I am looking forward to continuing reading "the cousins' war".
THE RED QUEEN
BY PHILIPPA GREGORY
The Red Queen tells the story of Margaret Beaufort, a member of the member of the House of Lancaster and, most famously, the grandmother of Henry VIII. At the age of twelve Margaret is married to Edmund Tudor in an effort to create a royal Lancaster heir and help secure the throne. Though Edmund dies shortly into their marriage, he leaves Margaret with a son named Henry, whom she swears to put on the throne as the rightful Lancaster heir. Caught up in a dangerous civil war between the houses of Lancaster and York, Margaret must navigate ever-changing court politics and carefully plot to get her son on the throne.
I have read the White Queen first and it is very interesting to see the contrast between Margaret and Elizabeth Woodville, the York Queen. In the White Queen, we see Elizabeth strongly attached to her mother, to her mysticism and witch-like superstitions.
Margaret on the other hand is a strict religious woman, believing she is a British version of Joan of Arc. she spends her entire life devoted to make his son the King of England as she believes it is God's will.
The two women are also completely different in their physical appearance: Elizabeth tall, blonde and beautifully charming whereas Margaret is described as short, dark haired and a modest look.
Though many of the events described in the Red Queen, also are depicted in the White Queen, it is very interesting to see the War of the Roses in two different perspectives.
One through the eyes of the York and the other through the Lancaster's.
Sometimes I found the reading a bit slow, especially the moments when Margaret was taking orders and made other take charge of her life. Once Margaret takes control and plays political games in favor of her son, the story becomes interesting.
There are many moments that you can despise Margaret, especially for her resent and desire of revenge against the York. She even mentions her sin of ambition and greed of fighting to take what she believes her rightful place.
Gregory description of Medieval England, is enjoyable and readers will also see a clear picture of how the characters especially Margaret evolved throughout the story.
Fans of Historical fiction like me, will be delighted with this novel.
THE WHITE QUEEN
BY PHILLIPPA GREGORY
The War of the Roses is one of the bloodiest English wars, where cousins fought for only one prize: the Throne on England. Among these cruel battles we witness the life of powerful women, who not only had to sacrifice their happiness but their loved ones as well.
The White Queen tells the story of Elizabeth Woodville, a woman of extraordinary beauty who in a moment of financial difficult met the King of England, fell in love and married in secret. From then on her life was changed radically. Her strength and commitment to her family made her fight for the success of the House of York to be the only and truly bloodline to the English throne.
I have read many negative reviews about this novel, which even made me doubt of reading it. Luckily, my love for History was stronger, I read it and I did not regret it.
At first Elizabeth and all her adventures reminded me of Jane Austen's works. Those young girls looking to find a wealthy husband and live happily ever after. To that been said, Elizabeth's life though at the beginning , it looked like a fairy tale, marrying the king in secret, having children with him, and after fierce battles, his true love came to her door. But then I saw how a woman fought desperately for the safety of her children, and keeping the throne for her family. Despite so many changes in the world, women are still trying to find happiness, manage their children, seeking advantages, and being an influential role in their relationships.
At first knowing it is a historical fiction, I did not know how much facts I will find in the story, to my surprise, reading an interview to Philippa Gregory, I learned that most of the story is based on real events. Magic, dark, enchanted elements can also be found in History.
Of course some elements were added by the writer to make the story more interesting and poetic but even the Melusina's myth is true. Elizabeth and her mother believed that they were descendants from this goddesses. They also believed in witchcraft.
The disappearance of the princes is also a real fact which is still a mystery.
I believe that this quote from the book resumes it all:
"Ambition, power, even the throne itself that cost our family so dear: at the end he knew it was all meaningless"
The War of the Roses is about battles, chivalry and knights. In the "White Queen" you will find the history of women who have been an essential part in these male leaders' life.
Highly recommended.